RGB color model is for the sensing, representation, and display of images in electronic systems, such as televisions and computers, though it has also been used in conventional photography.
The human view is Trichromatic, mediated by interactions among three types of color-sensing cone cells.
BIOGRAPHY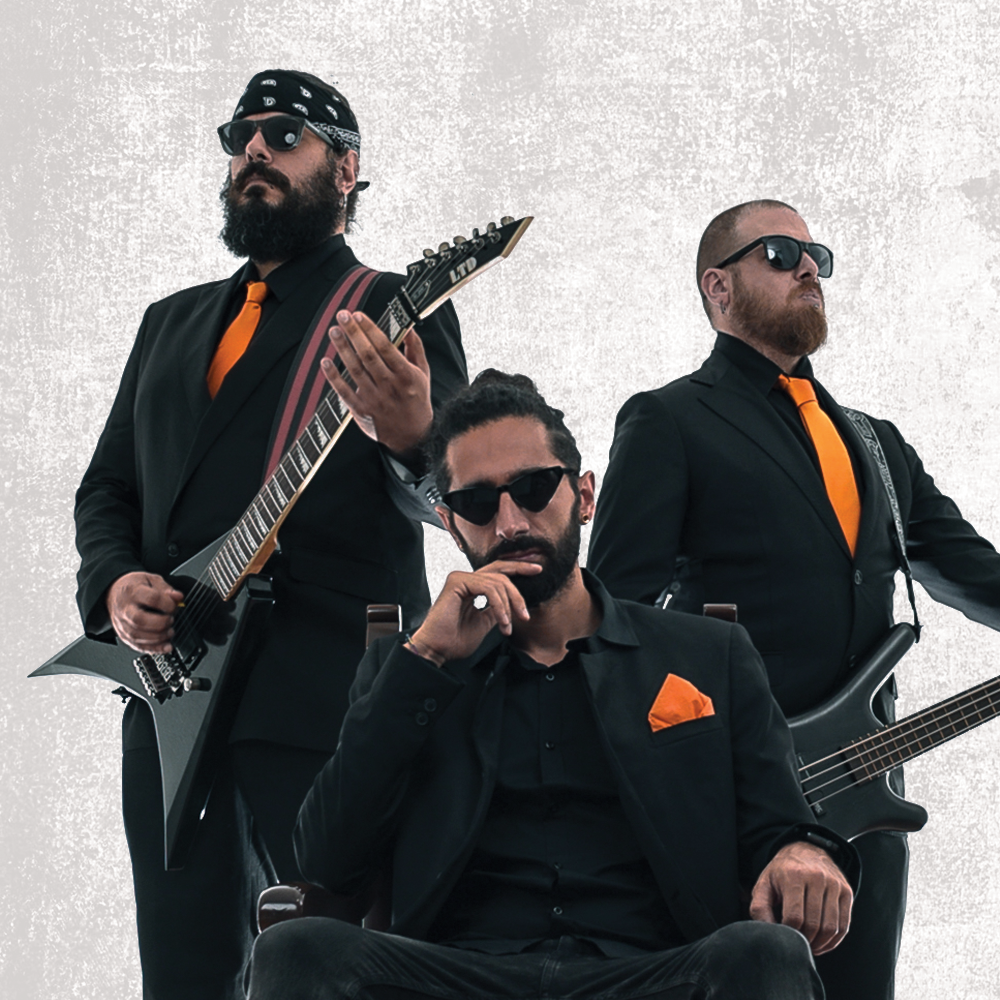 RGB was formed in late 2018 when G and D joined forces to work on a brand new project.
D was on tour with Destrage as lighting designer, where G was the bass player at that time.
The two discovered they had a lot of musical affinity and started thinking about something to create and develop together.
G shared with D some ideas for a few songs which he was already composing and from there came the concept about sci-fi cinematography, using samples from those films and the research of sounds that can express the same mood and atmosphere of those movies mentioned in the songs.
We started recording the drums with Federico Paulovich (Destrage), while we were focusing on the most suitable type of voice and we found in Z (Exalt Cycle) the perfect interpretation of the project. We recorded almost everything between April and June 2019 with our long time friend and professional Giorgio Baù at Proof Of Sound Studios, who took care of both mixing and mastering, giving us all the support we needed to get the best result we were searching for. Between October and December 2019 we shoot the videoclip of our first single Ape-O-Calypse directed Valerio Fea (Nanowar Of Steel, Elettra Lamborghini, etc) which was released on Dec 20th 2020.
The second single, "So Good!" was released on Jan 07th 2022 together with a visualizer and sees Veronica Bordacchini (Fleshgod Apocalypse) as special guest backing vocals.
LINE-UP